Some people may consider him to be a contender for the list of America's dumbest criminals. Others may call him a genius. Either way, a Los Angeles Black man has been arrested for a string of crimes committed under an unusual disguise that's got tongues wagging nationwide.
Rockim Prowell – an Inglewood man in his thirties – is reported to be linked to around 30 home burglaries in the Los Angeles area, beginning around last April. A report from Fox News says that Prowell used a life-like mask to disguise himself as a White man to commit the crimes.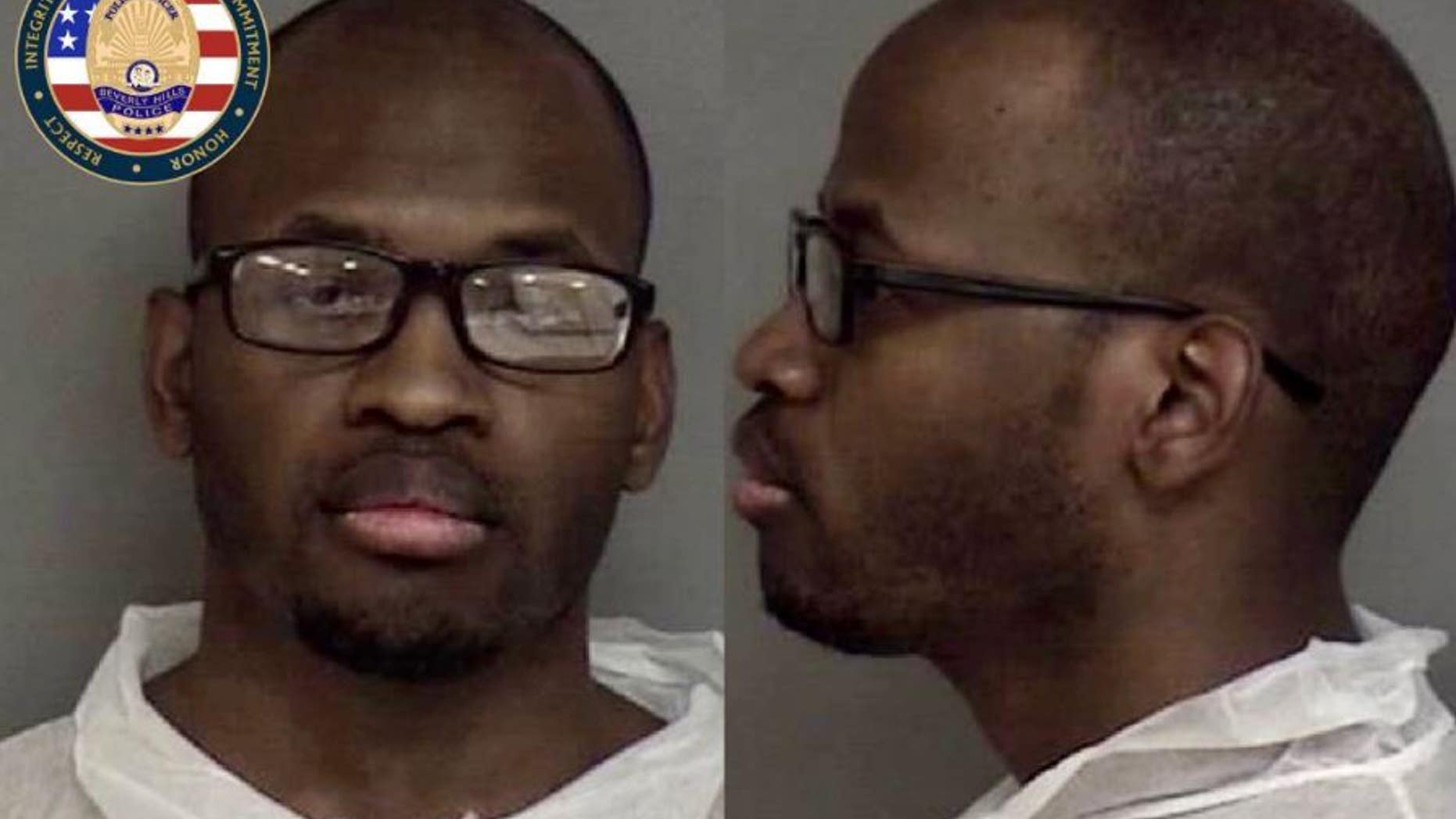 The burglaries reportedly occurred between April to July of 2020, and investigators had been looking for him ever since. Surveillance footage that was used to determine the suspect showed a masked Prowell at the scenes of the crime. Investigators always noticed that the suspect's mouth would always be open, which ultimately explained the mask.
"It was odd this burglar's mouth was always open when seen on video surveillance," a statement read as per LAPD's Twitter. "When he was caught breaking into another home we discovered why." The tweet has since been deleted.
Among the things that were taken were flat-screen TVs, Beverly Hills police say. For almost a year, Prowell would have gotten away with it, but on May 2, a traffic stop would alter the course of his freedom.
Prowell would soon be arrested and charged with two counts of burglary, two counts of grand theft, and one count of vandalism. Upon his arrest, police discovered the face mask used to get the crimes off, as well as other paraphernalia linked to the burglaries. The license plate on his vehicle was also stolen, investigators say.
Beverly Hills police will be working in conjunction with LAPD and surrounding agencies in Orange County and Newport Beach to determine if Prowell is also linked to other crimes in the area. A search in his home also brought investigators to unearth other things that he had stolen in his crime ring.
Rockim Prowell wore a mask & wig to imitate a white man while allegedly committing dozens of burglaries throughout L.A. He was arrested by Beverly Hills police & has been quickly bailed out. The vehicle he was driving during arrest was also stolen. https://t.co/iGuCFFqiS6 #BLM pic.twitter.com/d4xQYhyPza

— Andy Ngô (@MrAndyNgo) May 9, 2021
Prowell is currently out on bail, but according to reports, his charges may pile up as he is far from being out of the hot water.
When news hit of Prowell's adventure as a White man to commit the crimes, social media had a field day. Prowell has now been labeled "Scooby-Doo" by many with the memes abundantly pouring in. "Can someone make a scooby doo face reveal meme for this please?" A Twitter user wrote.
"I'm only upset he got caught," wrote another. "Is that 'white face'?" questioned another fan.
Check out more fan reactions below.
May 9, 2021
May 9, 2021
Perhaps he is that elusive White Supremacist that is spoken of

— Cleetus Van Damme (@CleetusVDamme) May 9, 2021