Dr. Dre and his estranged wife Nicole Young have been in headlines and in battle thanks to their divorce filing after 24 years of marriage earlier this summer. What sets their divorce apart from many others would be his billionaire status, something that Young doesn't want to leave without getting a piece of the fortune.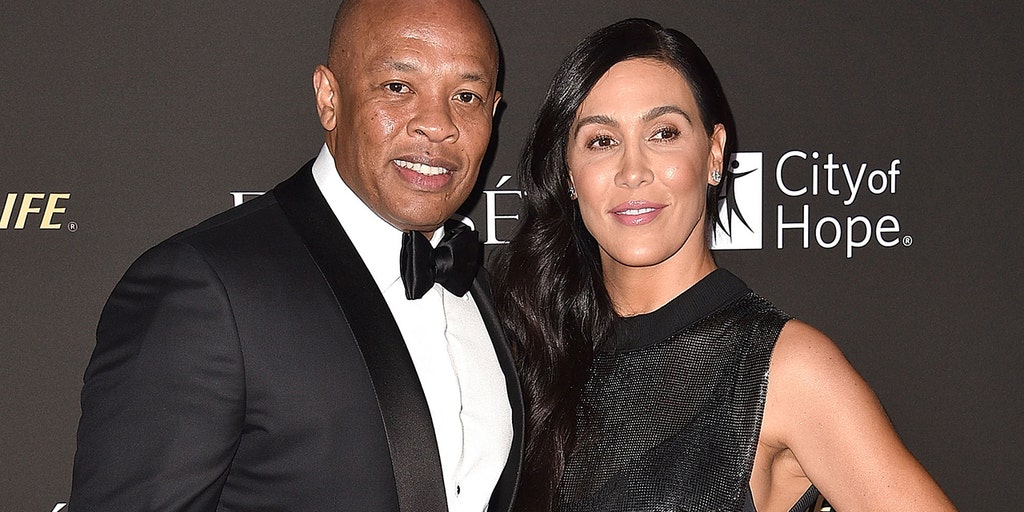 Dre, real name Andre Romelle Young, hasn't had the best of luck with women in his past, as it's been alleged that the producer has a problem with domestic violence. In the wake of the acclaimed biopic Straight Outta Compton, more accusations began, prompting him to release an apology via the New York Times in 2015.
"Twenty-five years ago I was a young man drinking too much and in over my head with no real structure in my life," the Beats founder stated. "However, none of this is an excuse for what I did. I've been married for 19 years and every day I'm working to be a better man for my family, seeking guidance along the way. I'm doing everything I can so I never resemble that man again. I apologize to the women I've hurt. I deeply regret what I did and know that it has forever impacted all of our lives."
Although Young had stayed with him during the process, the once in-love couple have now taken their relationship to more and more lows while they reach their relationship's official finish line. A few months after the filing, it was reported that Young had been seeking $2 million a month for spousal support. She has also suggested that they two do not have a binding prenuptial agreement, a tune she would later change saying that they actually did have one in place, however, Dre tore it up years later.
Dre would later accuse his soon to be ex of taking funds allocated to their Record One business accounts saying that she had allegedly written a check to herself for $363,571.85. Bryan Freedman, the lawyer representing Nicole, shared with TMZ that the allegations were a reach from the opposing party. "This is just a low-grade PR stunt by Andre and his team to try to change the fact that he was caught red-handed and sued for trying to cheat Nicole out of community property to which she is entitled," said Freedman. "There is no question that Nicole had both the contractual and the legal right to have taken this action and Andre's team is well aware of this fact. Any suggestion she did something untoward is preposterous and pathetic."
Dr. Dre's ex-wife on why she wants $2 million a month for temporary spousal support. pic.twitter.com/KhemZTxzBF

— DatPiff (@DatPiff) September 5, 2020
Atop of the $2 million price tag that Young is asking for, she also requested $1.5 million for various expenses which included security, after claims of receiving death threats. She also requested that Dre pay $5 million for her lawyer fees. The mogul responded to her claims saying, "This all seems like the wrath of an angry person being exacerbated by opportunistic lawyers."
Dre did receive a win in court recently as the judge decided to deny Young's $1.5 million request, as well as for deciding not to expedite the date for her hearing on the $5 million paycheck.
However, after trying to delay the process, Dr. Dre finally faced deposition with the courts. He initially tried to have it occur via zoom, using fear of COVID-19 as an excuse, but Young gained victory after claiming he had "freely entertained" multiple people in his home and also feared if a zoom deposition occurred, he could be coached. "Dr. Dre was finally deposed on Monday, [November 30], despite his fears of getting COVID-19," a source exclusively relayed to Us Weekly. "He had been putting it off and finally the day came. His estranged wife was there along with their respective lawyers."
It now appears that she is not the only one trying to expedite the proceedings, as its now being reported that Dr. Dre may be ready to settle.  Their legal bills continue to rise the longer the divorce takes to be fulfilled and Dre has already claimed to have coughed up more than $1 million, between his own legal fees, and fees the producer has covered for his estranged wife.
Seeing as though the divorce has already become costly as well as nasty, he has proposed to settle the agreement, offering her an amount of money higher than the original asked for amount in the prenuptial agreement. However, a stipulation is that the pair BOTH have to reach the agreement that they want to settle or else the bill will continue to escalate.