When will people learn that you cannot just approach a celebrity in any unsolicited manner and get away with it? Celebrities deal with any and everything from crazed fans, stalkers, threats, and more on a daily basis, and because of this many have to keep security present to thwart off any impending harm. A similar scenario recently happened to a woman who learned the hard way after trying to approach rapper Future in a crowd.
Future usually has a way with the ladies. Now, whether it's a good way or a bad way is left to your opinion. Currently, he is the father of six confirmed children with six different women, with the potential of that number rising to eight (children and women).
His relationships with these women all start out great but end up souring. Many of the women have claimed at some point that the "March Madness" rapper neglects their children and filed lawsuits over failure to pay child support. R&B singer Ciara, his ex-fiancee and mother to his son Future Zahir, filed a defamation suit against the rapper after their dispute went public in various interviews and on social media.
"At the end of the day, my son will be the one that s affected the most out of this," she said of the situation as reported by People. "I think people have to think about that versus just shouting out things. To speak on such a sensitive and real situation when you don't have all the facts, that to me is the frustrating part of it all because again, [we] adults will be fine, but my son has to grow up one day and he has to see." According to reports, Ciara has since dropped her suit.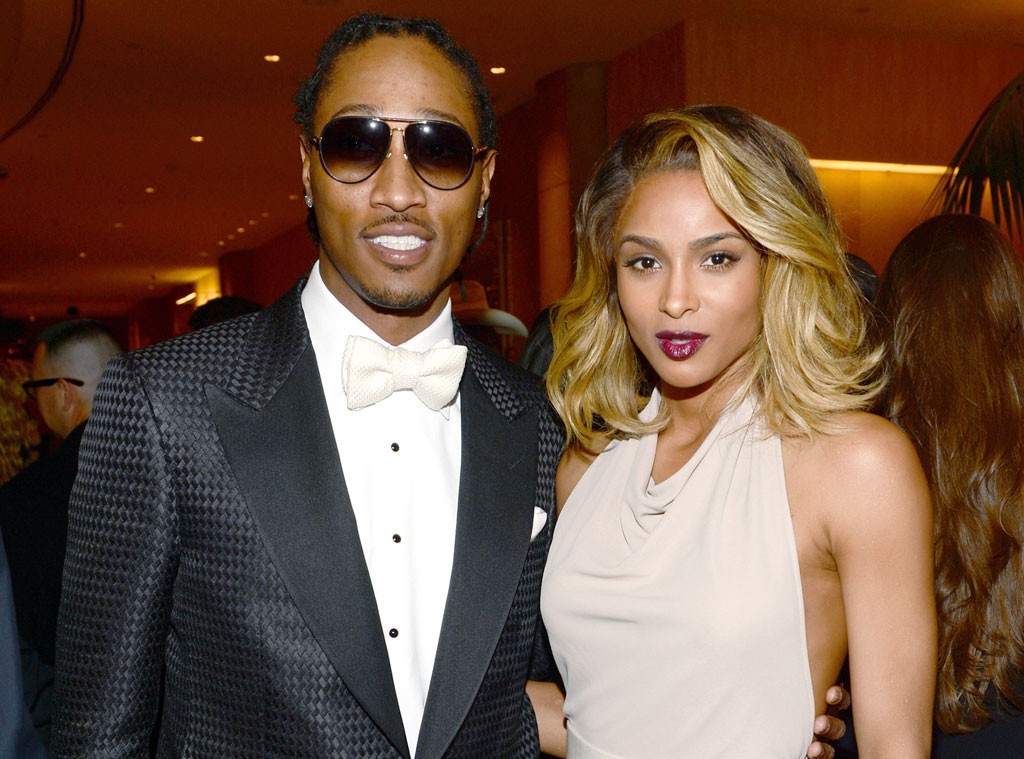 He was also involved in a more than heated back and forth with Eliza Reign on Twitter, another woman that has accused him of being the father to another child. From these relationships, he famously began to date Lori Harvey. That relationship also ended and not without some controversy. On a recent song called "Maybach" that features Future, he can be heard taking shots against his ex-girlfriend as well as Steve Harvey, which was reportedly edited as a leaked original version of the song showed that he also included her current bae Michael B. Jordan in his remarks.
"Magic City, I'm the owner/Tell Steve Harvey I don't want her/Must have forgotten to tell her daddy she begged me not to leave/ Put baguettes on your ankles, damn near up to your knees… She didn't have a choice but to go f**k a lame after me/ Realest n***a hit the [expletive], she damn near OD'ed/I got European s**t I left overseas/I got love for all my h**s that got love for me," he raps.
Dat boy @1future is ah REAL MUFUCKING FOOL 🐐🐐🐐🐐 pic.twitter.com/mX2ho5rrq2

— 42Dugg (@42_Dugg) May 27, 2021
Future's women problems might have gotten a little bit more hectic, however, when a woman got into a physical altercation with a man that appears to be a member of his security. A video clip that has made rounds on social media shows a woman who is seemingly attempting to approach Future when the security guard stops her from proceeding. Things escalate in the clip when the woman appears to swing at the security guard, who forcibly shoves her down.
Once the woman gets her bearings, she rushes the security guard and hurls insults, prompting the man to place her in a chokehold, and back down she goes. As the action ensues, whoever is operating the camera pans it to Future, where he is shown staring at the altercation. At no point does Future intervene. He also has offered no comment on the situation.
THIS IS CRAZY…This girl risked it all to get #Futures attention and ended up getting herself hurt 😅 pic.twitter.com/nYK2dDHoMR

— No Jumper (@nojumper) March 16, 2021
This is not the first time that Future's security was involved in an altercation. According to a report by TMZ, his bodyguard was involved in a racially motivated attack in 2019 while accompanying Future in Ibiza, Spain. Sources report that a group of 10 men approached the rapper in the hopes to get a photo, and things escalated when he turned them down. When the security guard stepped in to intervene, sources claim that he was able to thwart a few of the men off when one of them allegedly sucker-punched the man with a rock. Future reportedly did not help in this case either.
Future's bodyguard got knocked out while in the UK, future didn't help pic.twitter.com/8IYZE0nE5B

— BallerAlert (@balleralert) July 22, 2019