Toxic masculinity is still present as some men can't handle the thought of being rejected. A Georgia man by the name of Jerel Jay Wilson has learned his lesson that his actions stemming from being rejected from a woman will not be taken lightly, as he has been sentenced to 20 years in prison by a judge for setting a woman's belongings on fire.
On Monday, 29-year-old Jerel Jay Wilson of Union City, GA, was found guilty on all counts of arson in the first degree, arson in the second degree, and simple battery, CBS local news reports. On September 11, 2018, Wilson sent threatening texts in what seems to have stemmed from jealousy to the woman in question, which also included pictures of the attack on the World Trade Center on September 11, 2001.
Prosecutors state that Wilson broke into the woman's apartment at the Wyndcliff Galleria in Smyrna while she along with her roommate were at work and proceeded to set fire to her bedroom. Wilson also stole her television after the fire was successfully ablaze. The fire destroyed the apartment, but thankfully none of the other units in the building were affected.
According to reports, several weeks later Wilson received an unintentional phone call from the woman as she drove her guy friend to the InTown Suites on Highlands Parkway. Wilson then met her there where he proceeded to attack her and set her car on fire.
A Union City man faces 20 years in prison and 10 years probation after he was found guilty of setting fire to a woman's bedroom and car in a jealous rage.​ https://t.co/0n2PozpPae

— FOX 5 Atlanta (@FOX5Atlanta) April 26, 2021
Assistant District Attorney Jared Horowitz, who prosecuted the case, spoke on the incident in a statement. "In 2018, jealousy and rejection left a path of destruction," the statement read. "In both instances, security footage, the defendant's phone, and a GPS device on his vehicle placed him at the crime scenes at the time of the arsons."
Horowitz added, "Investigators from the Smyrna Fire Marshal's Office also found a pawn ticket showing Wilson had pawned the stolen television on the same day it was stolen. The investigation further revealed that after the second fire, Wilson sent the woman a text saying, 'I apologize.'"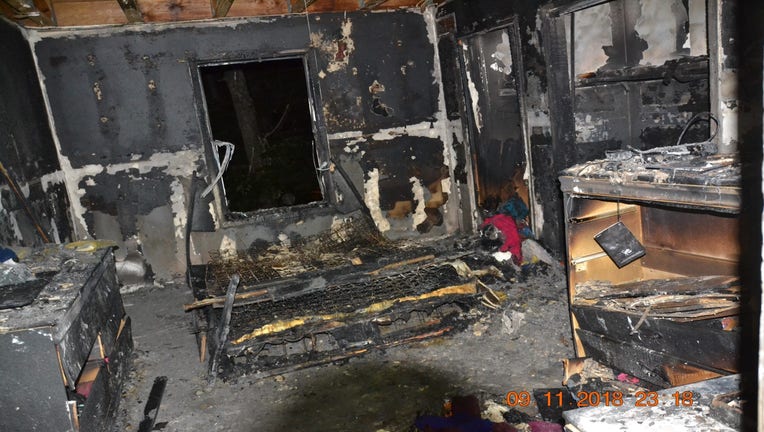 Wilson will serve 20 years behind bars for his crimes, with an additional 10 years of probation upon release. The victim was also granted a permanent protective order, prohibiting him from having any contact with her, ever.
The Superior Court judge presiding over the case cited his "lack of concern and insight for his conduct" upon his sentencing on Friday. Horowitz also praises the jurors and Smyrna Fire Marshals for helping to move the case along to provide the verdict.
"I appreciate the jurors for their service during a pandemic and for delivering justice to this woman, who was tormented by this defendant," stated Horowitz. "This verdict sends a message that this kind of dangerous behavior will not be tolerated in Cobb County. This verdict also would not have been possible without the thorough investigation done by the Smyrna Fire Marshals."