A worried Oregon mother has reason to be grateful for many things at the moment as a quite rare crime happened to her while shopping. What she thought was just a quick moment to complete an errand for the family turned out to be what could have been any and every mother's ultimate worst nightmare when her child was briefly taken from her, only to be returned and admonished by the thief.
Occurring in Beaverton, OR, a woman by the name Crystal Leary made a stop at the Basics Meat Market in order to pick up a gallon of milk and meat, according to a report by CNN. Accompanying Leary for the early morning journey was her 4-year-old son.
At around 9 pm, reports say that Leary decided to run into the meat market, leaving her son in the backseat of her 2013 silver Honda Pilot with the engine running, with the intent of quickly purchasing the items. In just a few moments, a store employee would be the first to notice that the woman's car was being reversed out of the store's parking lot, a report from local news site KBW8 states.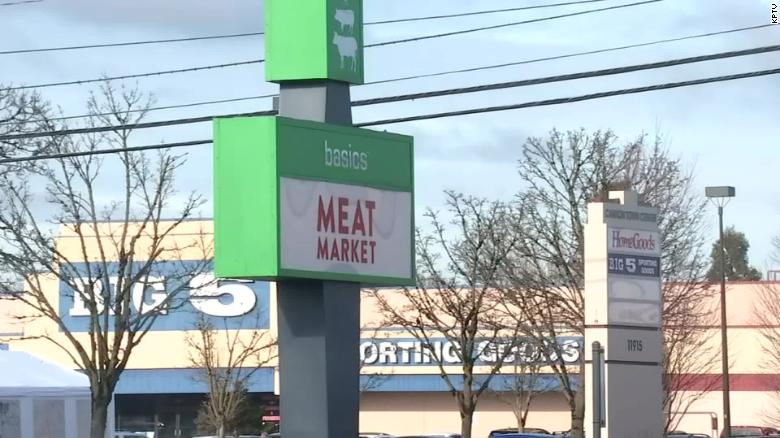 The frightened mother hastily runs out of the store, as her 4-year-old is still in the car. Leary sadly reaches just in time to see her worst nightmare happening right before her eyes – her vehicle with her pride and joy driving away in the distance with a complete stranger. What happened next, was even stranger, but left Leary extremely and undoubtedly grateful.
You see, reports share that Leary watched as the thief, who initially sped away, made a hasty U-turn, arriving back to the scene of the crime. Upon arrival, the thief, described to be a white male in his 20s to 30s with long, braided hair, ordered Leary to retrieve her child from the vehicle. He then proceeded to scold the mother for leaving the young child in the car, unattended, and even threatened to call the authorities on her!
Go figure! The criminal threatens the victim with police activity.
Leary, finally able to breathe a huge sigh of relief, was also glad to see that her son was unharmed. KBW8 also reports that her car was also retrieved in an abandoned lot in Portland. Beaverton Police spokesman Officer Matt Henderson said to Oregon Live that Leary was not in the wrong, rather this was more a "crime of opportunity."
"What she did was not a crime. She was within sight and sound of her child," Henderson said. "But she left the car running. So take that extra step, take the keys with you. It's a good reminder to take extra precautions when we have our little ones with us. Obviously, we're thankful he brought the little one back and had the decency to do that."
As for Leary, it is safe to say that she will never make the mistake of leaving her son unattended, ever again. "As moms, we get really busy, and we think we're just running in for a second," she told reporters. "And, this is just a perfect example of just letting our guards down and how terribly it could have ended. So, I am thankful that he's ok, and it was so stupid, and I'll never do that again. But it's that split-second decision that can just change everything."
We are thankful that everything turned out ok. No reports have shown that the thief has been apprehended at this time.