Fatherhood is a gift to many, but can apparently be a burden for some men. Undoubtedly, a lot of struggles come with being a father, and rapper Wale is sharing some of his as it pertains to raising his daughter.
Back in 2016 the rapper shared that he was the father to a new baby girl, "Zyla Moon Oluwakemi," and that he was "infinitely in love with his princess." A report from PEOPLE revealed that he was so joyous that he "smiled and cried at the same time", a combination that he was not used to until that moment.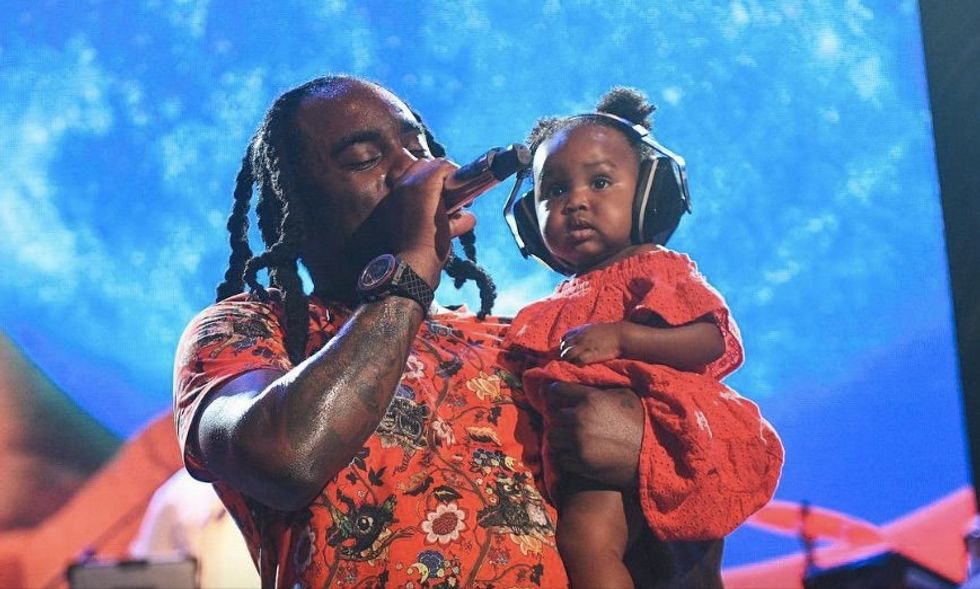 "Imma keep workin on me and pray to God I can design a young princess who flourishes to an absolute queen," he tweeted. "I got u baby … U go girl .., You are my everything and I'll see to it we SHiNE my precious Zyla."
Over time, Wale found out that parenthood was not that easy, especially raising a daughter. The rapper and Zyla's mother, Claudia Alexis Jourdan, are no longer together, leaving him to be a single father. Being the dad to a daughter has been a struggle for him, as he reveals to Ebro Darden during an Apple Music interview because he's finding it hard to find the connection.
"I never really talk about this about my daughter. I struggle," admits Wale. "My baby's mother is an amazing mother, but me, I struggle sometimes. And I didn't know this was gonna happen. When you have kids, you don't know your true self for real, especially if you have a daughter. I didn't know I was gonna struggle with connecting emotionally to a baby girl. I do feel it, but expressing it is so different. I didn't realize it until I started talking to people and seeing professionals like, 'You weren't raised like that.'"
Wale continues, "Sometimes how you're raised doesn't come into fruition until you start raising somebody. I never was like, 'Oh! Gaga goo goo' and all this other stuff. It's love, but it's how I do it. And the feeling is there. I know it's cause I ain't really come like… My mother never sent me to school [and] kissed me on the cheek, or kissed me goodnight… It was really just a fear. We love our parents and we respect them but it's 'Did you sweep the floor before I come home from work?'"
In the midst of his admission, his ex's sister took to social media to blast Wale, calling him a deadbeat father to Zyla. "N****s drop albums celebrating black women, name their songs "black girl magic" and don't even f**k with their black a** daughter. Wow…that's crazy," the since-deleted tweet read.
Check out the full interview below. Rapper Wale Reveals Struggling To Connect Emotionally To His Own Daughter, Says He Wasn't Raised Like That, His Parents Weren't Affectionate