R. Kelly is currently being held in custody as he awaits sentencing for the many wrongdoings he's done over the years. The singer is facing charges in both Chicago and Brooklyn, and his lawyers have been hastily making attempts for R. Kelly's freedom. Those efforts have been ramped up after new reports show that R. Kelly was battered while in custody, leaving the singer reportedly concerned for his safety and life.
The media was first alerted of an altercation between R. Kelly and another inmate while he remains at the Metropolitan Correctional Center in Chicago when one of his attorneys, Steve Greenberg, tweeted of the incident. Greenberg stated amid conflicting reports, he had received no word from R. Kelly, nor had the correctional center reached out to the legal team with information.
A report from the Chicago Sun-Times reveals that R. Kelly was allegedly jumped by another inmate, identified by as Jeremiah Farmer, while he was asleep in his cell. Another representative from Kelly's legal team, Nicole Blank Becker, detailed to the Sun-Times that the singer allegedly "was lying down with a blanket covering his face and wearing ear pods on the bottom tier of a bed bunk at 9:45 a.m. on August 26 [2020], when someone wearing shoes entered his unlocked cell and began to stomp and kick his face."
Becker added, "In an attempt to defend himself from the bottom bed tier, he [Kelly] and [Jeremiah Farmer] were then pepper sprayed by a corrections officer."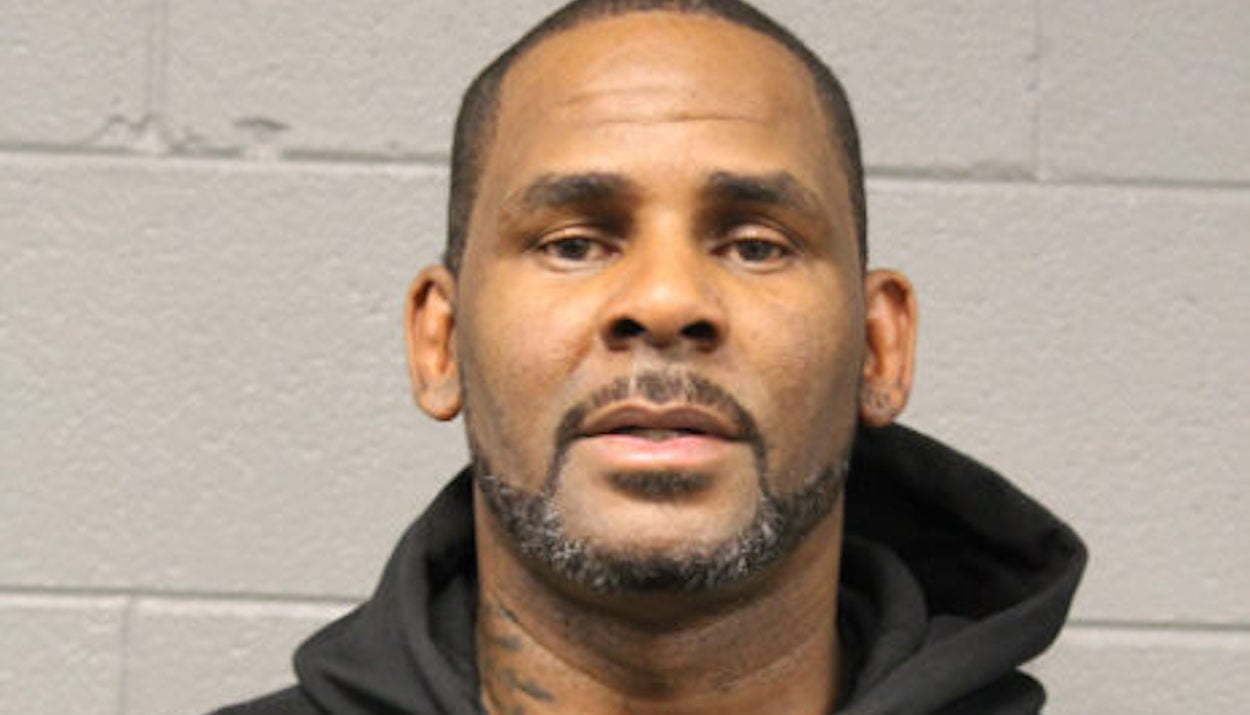 Kelly's attorney's also claim to have obtained video of the event, which as described by a report by CNN shows that Farmer "roamed a great distance within the MCC before carrying out that act, without any opposition. It is undisputed that, as a result, Mr. Kelly has suffered significant physical and psychological injuries."
Greenberg also claims that Farmer used an "ink pen" which he intended to use to harm the "I Believe I Can Fly" singer after repeatedly, according to Page Six. His efforts to stab the singer were prevented. However, due to the incident, Kelly was moved to solitary confinement for his protection.
"This is an inmate that never should have been anywhere near Mr. Kelly, an individual who is charged with the most violent of crimes, and one who plainly has no respect for the rules," Greenberg claimed in a court motion. "He has the phrase 'F**k The Feds' tattooed on his face," he said pertaining to Farmer.
R. Kelly's attorneys are adamant that the singer remains in danger and are actively trying to achieve the singer's release from prison, as well as his freedom. "Regardless, it is time to release Mr. Kelly. The government cannot ensure his safety, and they cannot give him his day in court," Greenberg tweeted out. "We should not incarcerate people indefinitely because we cannot provide them with due process!"