Colorism: an issue that has threatened to destroy the community for ages. With the unfortunate stigma that people of a lighter color hue get more work and recognition, as well as check off more "beauty standards" than those of the darker hue, some people have gone through the process of bleaching their skin in order to meet these standards. The latest to be accused of altering their skin tone is none other than the cocoa queen, Serena Wiliams.
Beyonce. Lil' Kim. Michael Jackson. K. Michelle. Dawn Richard. Sammy Sosa. These are just some examples of celebrities who have either bleached their skin or have been accused of the matter. In some instances, they may have been lit wrong, or perhaps the make-up may have been a few shades brighter than it should. Some of the artists accused of bleaching have outright denied the claims, while some have admitted to altering their skin tone.
What brings it on could be issues of insecurity within one's self. Rapper Lil' Kim, whose image has significantly changed throughout the course of her career, shared that many of the men she's been involved with romantically would often cheat on her "with women who were European-looking. You know, the long-haired type. Really beautiful women [who] left me thinking, 'How I can I compete with that?' Being a regular black girl wasn't good enough," she said in an interview with Newsweek early in her career.
The wilds of the industry and the demands that it brings can often take a toll on someone who may already be dealing with insecurity issues. Kim shared while she was being honored by the Women in Entertainment Empowerment Network Awards that her career has been riddled with hate, which could have ultimately destroyed her.
"When I first got into this industry I received a lot of hate. I still receive a lot of hate … I'm a sensitive person. I'm a cancer," the rapper shared. "But every time I talk to God, he says, 'Let them keep hating.' So, I just say, 'Yeah, OK. I got God on my side. What y'all gonna do with me now?'"
Social media can be a treacherous place where opinions run rampant and the "thumb thugs" get emboldened to say whatever they feel towards a celebrity. After years of bleaching rumors, Kim finally decided she had enough when she responded to a fan that thought they would get the better of her.
"Ok but when the f**k did I bleach my skin u miserable Moron!" her response read. "My last post clearly shows that but u haters will always have something to say even when facts r right in front of ur face but I understand ur just doing ur job as a hater but understand this … I checked my calendar and I still won't give a f**k Neveruary the 1st either."
Another celebrity who has been widely accused of bleaching is athlete Sammy Sosa, who eventually admitted to brightening his skin color. When pictures surfaced of Sosa's changes, many began to wonder what was up. Finally addressing the rumors in 2009 while interviewing with Univision, Sosa opened up to let the world know that he was indeed bleaching his skin.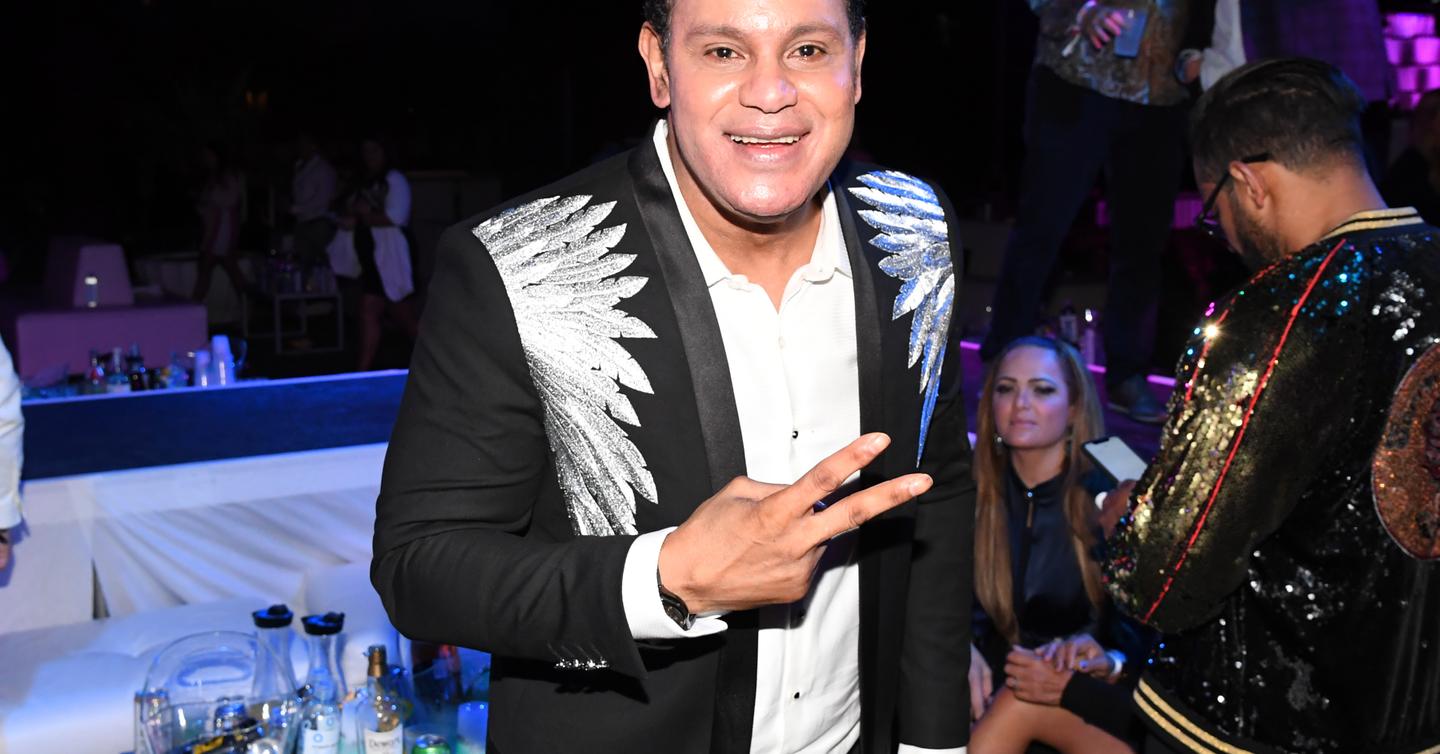 "It's a bleaching cream that I apply before going to bed and whitens my skin tone," said Sammy. "It's a cream that I have, that I use to soften [my skin], but has bleached me some. I'm not a racist, I live my life happily. What happened was that I had been using the cream for a long time and that, combined with the bright TV lights, made my face look whiter than it really is. I don't think I look like Michael Jackson."
His son, Sammy Sosa Jr., shared in an interview with Sports Illustrated (as told by PEOPLE) that the criticism surrounding the bleaching does not affect his father. "It doesn't affect him, but I'm sure he feels a certain way," he said. "Like, 'Man, I gave so many years and so much hard work for you guys, and now you want to undermine all that because of some decisions I'm making — some personal decisions that don't affect you at all?'"
The latest to be hit with the skin-bleaching rumors is Serena Williams. The tennis superstar and world-renowned athlete not only continues to make strides in the sports world but also in the world of beauty as well. While she usually arrests headlines for strides she has made, this time it is because, in her latest pictures, she looks… different.
Her face noticeably looks brighter in pictures that she has now deleted from her social media after the widespread backlash that Williams altered her appearance. As she sat in front of some greenery, Williams looks made up on that sunny day, showing off her legs and a pair of Stuart Weitzman shoes. Her face, however, is what caused the stir.
Williams has since deleted the picture, but that hasn't stopped social media users from circulating the picture with their criticisms. Many also began to compare Serena to Sammy Sosa, claiming that she was bleaching in the same way that he was. Check out some of the commentaries below. Meanwhile, Serena has not addressed the controversy besides deleting the picture.
Who the hell is this??? pic.twitter.com/V6GB3dEMCx

— …And Then There Was X (@TheBSharp) May 6, 2021
Now who's responsible for putting Serena in this Sammy Sosa cream?! 🥴 pic.twitter.com/18rOnVZZIS

— Darnell Patrón ♍️ (@Nu_Konspicuous7) May 6, 2021
Serena is in whiteface I see

— Big Booty Velma (@ThicAssEyeTMami) May 6, 2021