Blac Chyna and Soulja Boy. Who would've thought? Yet, the unlikely pair ended up shocking the world by sharing that they were a couple. The short-lived romance is now over and it looks like the break-up might not have been the best one.
Blac Chyna's dating history is, well, extensive. She began dating rapper Tyga in 2011 and the two got engaged after 1 year of dating. In December of 2012 she got engaged to the "Taste" rapper and the couple bore a son, King Cairo. The relationship did not last, however, as they broke off their engagement in 2015.
Rob Kardashian would be her next engagement. In 2016 the two shocked the world with news that they were engaged, just one month after they began dating. Their relationship gave Chyna her second child, a daughter which they named Dream Kardashian. The relationship also did not last, and as a matter of fact, ended pretty terribly.
Chy has been linked to others from The Game, Safaree Samuels, Dave East, Playboi Carti, Swae Lee, YBN Almighty Jay, amongst others. So perhaps it was no surprise when it was announced that she had entered into a relationship with Soulja Boy, as per TMZ. The mag reported that the two slid into one another's DMs, met up at Sean Kingston's penthouse, and things hit off from there.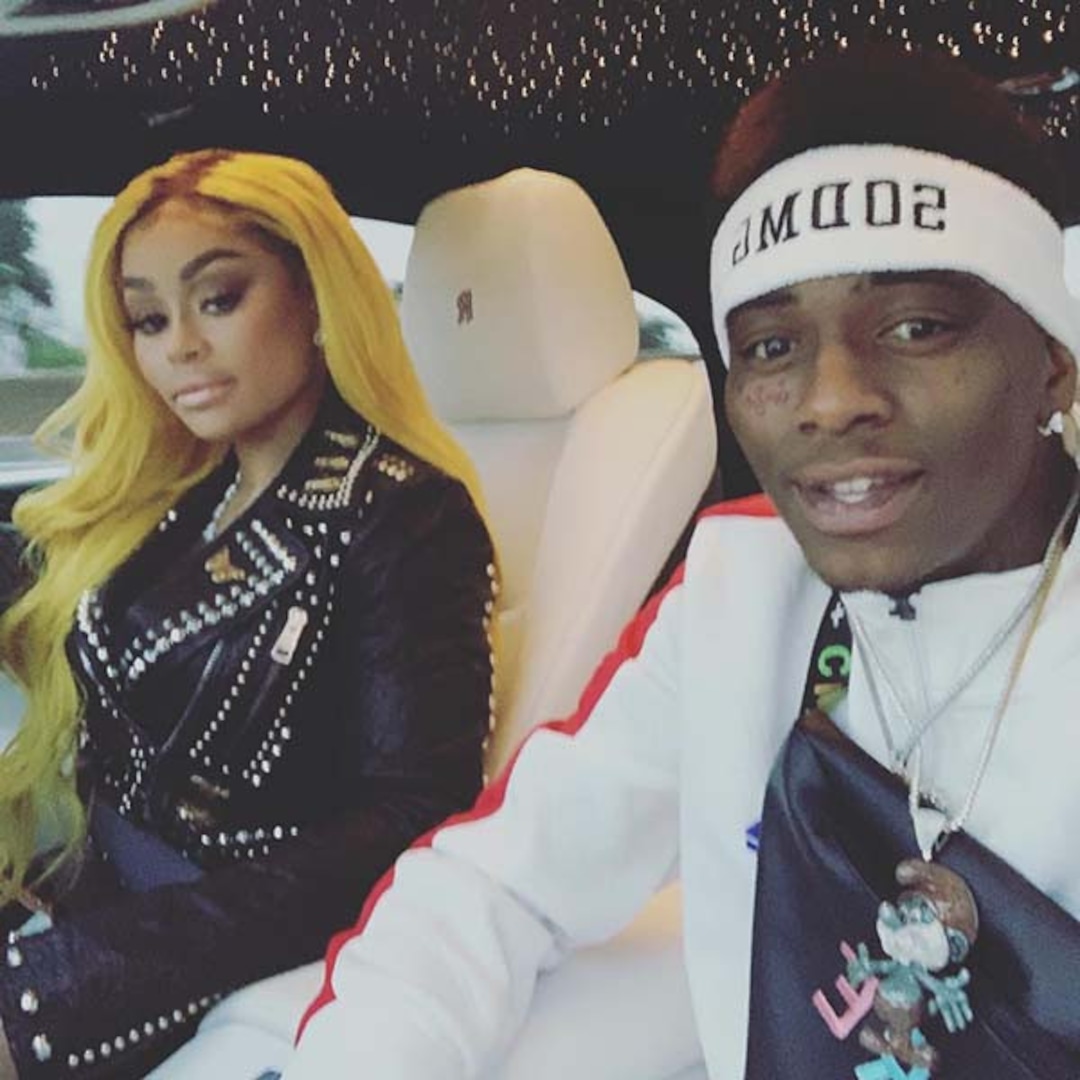 Soon the two would be spending various amounts of time together on several outings, including a Grammy party where the couple partied the night away. Drako would also confirm the relationship with his new boo with several Instagram Stories and a post on his main page, and thus, "DrakoChyna" was born.
The public was subjected to pictures of the couple's outings, like manicure and pedicure trips. Valentine's Day proved to be a fun, and expensive day for the couple as well. According to a video captured by PEOPLE, Soulja spared no expense on his new boo, dropping $50,000 on various designer bags and goods for Chyna.
However, seemingly just like her prior relationships, this one ended just as quickly as it began. A few weeks after they spent a lavish Valentine's Day together, they reportedly got into an argument over Chyna's ex, Tyga, and could not recover from it, which broke the relationship. Multiple reports would share that Chyna felt as though Soulja was not ready for a committed relationship. Shortly thereafter, Soulja expressed his reasons for being with Chyna in a since-deleted tweet.
"I just wanted to see what the p**** felt like," a tweet read from Soulja along with a retweet of an article. However, a subsequent tweet showed an apology for his words. "My apologies to Blac Chyna and my fans for the previous tweet," he wrote. "Blac Chyna and I have a mutual friendship nothing more nothing less."
However, just as quickly as he apologized, he would share that his phone was allegedly hacked by Blac Chyna after leaving it at her house and that he "didnt tweet that last tweet apology." He then tweeted, "What I look like dating Blac Chyna lmao I'm in a relationship with Tiona Fernan stop playing with me lol."
Soulja then shot off some more insulting tweets which he included Tyga with his vitriol. Check out the messages below.