Tamera Mowry-Housely, along with her twin sister Tia Mowry, have been embedded in America's pop culture landscape since their hit show Sister, Sister became a staple of American television history. The pair have grown and since become outspoken in various ways, with Tamera's marriage to a White man becoming a focal point of her activism. It's come with backlash, however.
The couple has been married since May 2011 and are the parents of Aden, 8, and daughter Ariah, 5. The sisters, proud of their own biracial heritage, have always made an effort to talk about how their being raised by a Black mother and White father showed them earlier on how difficult their lives were going to be to manage in America.
Earlier this year, sister Tia made a lengthy post on her own Instagram sharing a throwback picture of the two sisters with their mother. She detailed some of the pain they saw their mother go through, and how it affected her – even as a known celebrity.
"Some examples, during our #sistersister days when traveling for work we would often fly first class. There were several times my mother was asked if she was in the right seat," Tia wrote in the post. She later continued, "My #goal is to see #change. This year has been a tough year. Several tears have been shed. However, a friend told me these tears will not be wasted. The #love and #support around the world has kept me going. A #change is gonna come. 🙏🏽"
Sister Tamera however, has been more on the defensive with regard to her views on interracial marriage and otherwise. While Tia married a Black man, Tamera has received considerable backlash for marrying her husband, Adam Housely, a White man. Over the years she's made some statements that many read as controversial, keeping her seemingly embroiled in some type of controversy with regards to her marriage fairly regularly.
Housely previously was a correspondent at Fox News for 17 years, and that fact alone riled up a considerable amount of her fan base. In 2018, she defended her husband, telling her co-hosts on The Real at the time that he wasn't "racist."
Housely then later took to Twitter to defend himself, saying that he neither supported Trump nor Hillary. Just earlier this year, he came under fire again for allegedly being a Trump supporter again after seemingly endorsing Trump's charges of election fraud.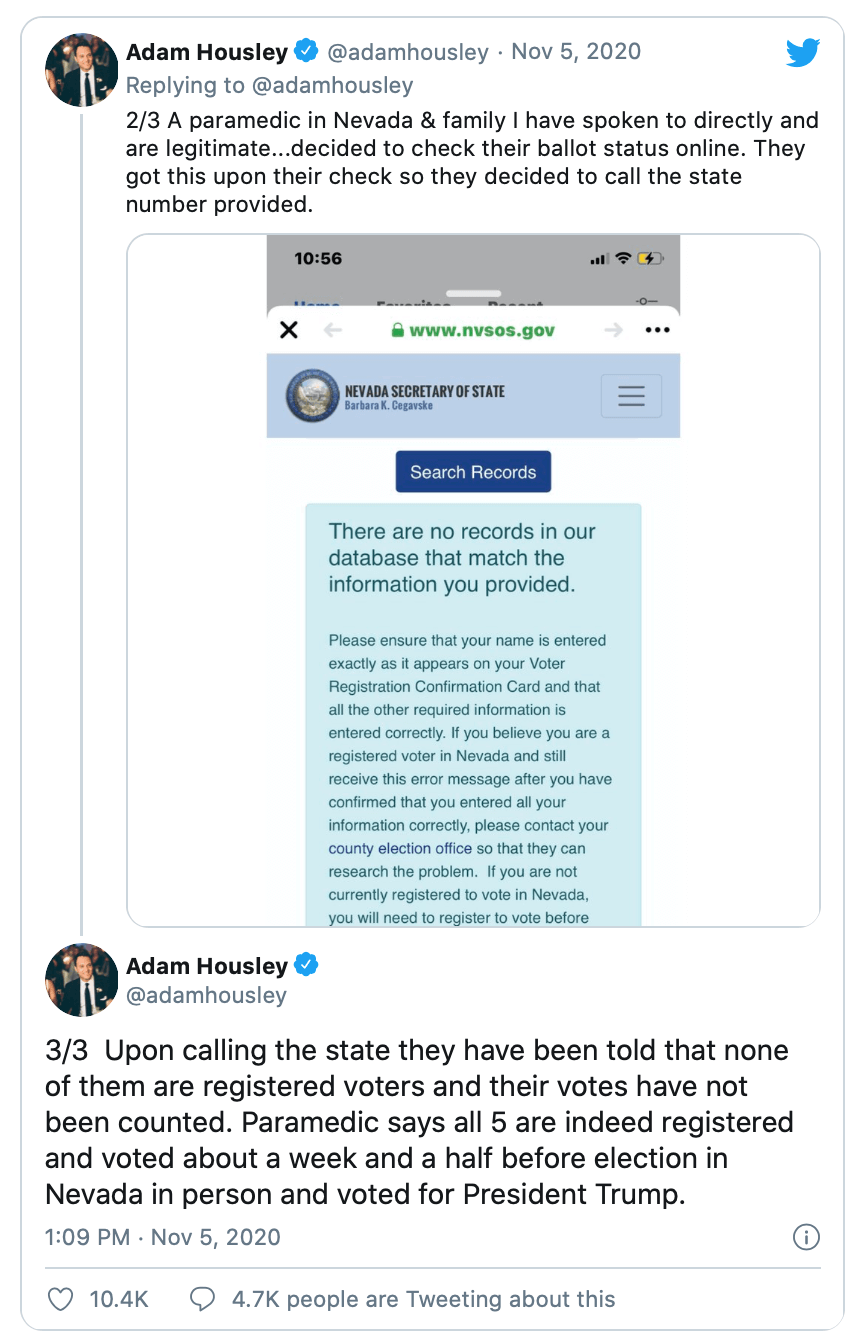 Housely has a penchant for being called out on Twitter and other social media sites unfortunately for his takes and views, especially as it relates to racial issues of any kind. Even with his admissions, and his wife's, there are still people who think Housely has a problem – and so does Tamera for marrying him.
Adam Housley is a closet racist and closet Republican. His dismissiveness toward Black people's plights and the plights of other marginalized groups is disturbing enough to put Tamera Mowry on trial for being married to him and defending such a bigot.

— I'm only human 🇳🇬 (@SosoTheWanderer) January 16, 2019
Fans have found another comment which Tamera should have maybe kept to herself, this time on rapper Remy Ma's page under a photo of her and husband, fellow rapper Pappoose. The pair feature on VH1's Love and Hip-Hop flagship series based in New York and have a noted platform of promoting "Black love," both on the show and in their music.
Commenting under a picture of the couple in which Remy Ma included in her caption, "Ain't nothing like BlackLove," Tamera's effort at engagement felt a little tone deaf to some.
"You guys are adorable," she wrote with an emoji – which may have been fine, until she added, "Although I love me some interracial love too!" The addition of the shoutout to "interracial love" felt a little too "extra" to some fans.
See the post below.