This year had an undoubtedly tragic and highly unfortunate beginning for the family of Kobe Bryant, especially his wife Vanessa Bryant, and daughters Natalia, Bianka, and Capri. The world would stop for a period of time on January 26, 2020, when news broke that the famed basketball legend and his 13-year-old daughter Gianna "Gigi" Bryant were killed in a helicopter crash in Calabasas, California, along with six family friends and the pilot. The group would meet their demise while on the way to Camarillo Airport in Ventura County for a basketball game being held at the Mamba Sports Academy in Thousand Oaks, Ca.
His death, bringing forth a whirlwind of emotions worldwide, multiple tributes and memorials, also seemingly brought the widowed Bryant closer to her mother, Sofia Laine. Amid worldwide well wishes from fans on and off social media, close friends, and Kobe's teammates directed towards Bryant and the children, reports stated Laine was a strong emotional and physical support system as she grieved during the rough and trying times.
In a recently released clip, however, it would seem to be quite the opposite, as Laine has revealed in an interview (entirely in Spanish) that the relationship between the mother and daughter has gone sour since the passing of the retired NBA legend. Laine sat down with David Valadez for "El Gordo Y La Flaca" for the revelation, that is set to fully air on Univision Monday, September 21.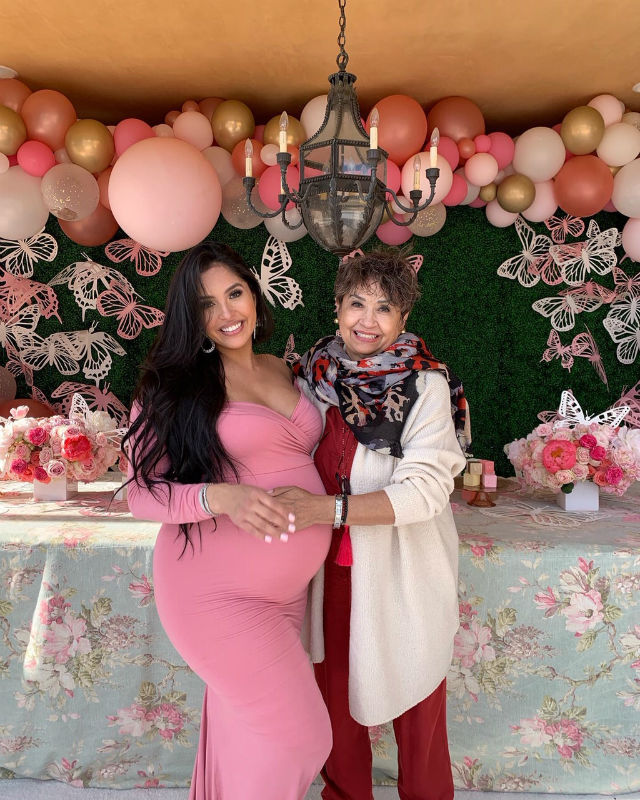 Bryant's mother reveals in the clip that a private ceremony was held for Kobe where he was laid to rest. She then is overcome with emotion as she breaks into tears and reveals that daughter Vanessa told her to not only leave the house but demanded she returns the car that was given to her.
"You need to leave my house and give me my car," Laine alleges her daughter said to her on that day. Fans are undoubtedly shocked at the revelation as it's always seemed the relationship between the two has always been extremely close. "Vanessa Bryant's mom is foul for that interview," wrote one fan on Twitter. Another user writes, "It be your own mom bro. Vanessa Bryant's mom is giving an interview talking sh*t about her. Awful just awful."
One user chimed in questioning the timing of the interview's release, saying "the fact that Vanessa Bryant's mom thought it was a good idea to ran to the media to talk about family drama while her daughter and granddaughters are grieving the death Kobe and Gigi is ??????"
the fact that Vanessa Bryant's mom thought it was a good idea to ran to the media to talk about family drama while her daughter and granddaughters are grieving the death Kobe and Gigi is ??????

— 🍂 (@pmorecsmic) September 19, 2020
In attempts to relate to Bryant, one wrote "so Vanessa Bryant kicked her mom out of the house and cut her off financially and her mom went to brag about it to the media and the interview will be aired on monday i'm sorry but if my mom ever did i'm never speaking to her at all. cutting her off financially is understandable," while another agrees saying "I hope folks explaining to mom that Vanessa Bryant isn't obligated to take care of her."